EMI Suppression Applications
Reduction of EMI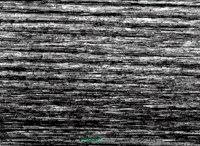 Electromagnetic interference (EMI), or, in our case, any unwanted high-frequency signal, is common in almost any environment, especially where there are plenty of noise-generating equipment. EMI can manifest itself in any of the following forms:
Outright equipment lock-up

Tools do things they weren't supposed to do

Software errors

Erratic response

Parametric errors

Measurement inaccuracy and lack of repeatability

Sensor misreading

Component damage
All of that causes equipment downtime, loss of productivity and product defects.
Most equipment already has built-in EMI filters, but they serve narrow purpose - compliance with the EMC (electromagnetic compatibility) regulations. In actual use, outside of EMC test laboratory, these filters may actually amplify noise. OnFILTER' EMI filters are designed specifically to effectively manage EMI in actual applications. Among our filter lines there is a filter that should help you to effectively manage EMI in your application.